Despite access to the public libraries here in Los Angeles, my reading this month while visiting family has been disappointing, to say the least. I'm currently working my way through The Grace of Kings but I won't finish it before heading back to Maryland. Luckily, I put it on hold with my local library and a copy is waiting for me to pick it up later this week so I can continue reading it.
It would be nice to get back into the reading swing of things, but I have a feeling that jet lag and settling back into daily life will keep me from a productive reading schedule until next week. Maybe I'll surprise myself, though ...
[To rehash the concept :: post what you read last week, what you're reading now, and what you plan to read this week. If you have a review of the book(s), great! If you have a picture of the book(s), wonderful! If you have a book giveaway, fantastic! If you just list the title(s) of the book(s), not a problem! Make it as simple or as complex as you need it to be. At least, that's the message I got. This version of the meme is hosted by Jen and Kellee of
Teach Mentor Text
, which, in turn, was inspired by Sheila over at
Book Journey
, who hosts the original
It's Monday! What Are You Reading?
]
WHAT I READ LAST WEEK:
The Thrilling Adventures of Lovelace and Babbage: The (Mostly) True Story of the First Computer
by
Sydney Padua
WHAT I'M READING NOW: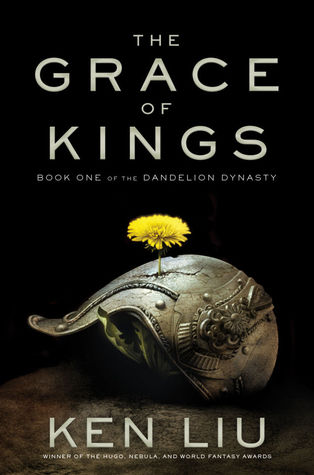 The Grace of Kings (Book One of the Dandelion Dynasty)
by
Ken Liu
WHAT I PLAN TO READ THIS WEEK: