My twitter friend
Alyson
(from
Kid Lit Frenzy
) has been posting weekly about what she reads to the
It's Monday! What Are You Reading? From Picture Books to YA
meme, hosted by Jen and Kellee of
Teach Mentor Text
. Their meme was inspired by Sheila over at
Book Journey
, who hosts the original
It's Monday! What Are You Reading?
meme.
The point of the meme is simple :: post what you read last week, what you're reading now, and what you plan to read this week. If you have a review of the book(s), great! If you have a picture of the book(s), wonderful! If you have a book giveaway, fantastic! If you just list the title(s) of the book(s), not a problem! Make it as simple or as complex as you need it to be. At least, that's the message I got.
So, for my first week, I think I'll keep it simple and list my recent reads. I'm having a hard time guesstimating how many books I'll actually be able to read this coming week (I feel in my bones it's not going to be a high number; I go through phases/waves of reading voraciousness, and I'm at a low-point right now).
WHAT I READ LAST WEEK:
Ocean Seasons
by
Ron Hirschi
Into the Deep: The Life of Naturalist and Explorer William Beebe
by David Sheldon
Noah's Ark
by Peter Spier
Brundibar
by Tony Kushner
Nine for California
by
Sonia Levitin
Apples to Oregon: Being the (Slightly) True Narrative of How a Brave Pioneer Father Brought Apples, Peaches, Pears, Plums, Grapes, and Cherries (And Children) Across the Plains
by
Deborah Hopkinson
Anno Draculae, #1: Anno Dracula
by
Kim Newman
The Sixth Gun, Volume 1: Cold Dead Fingers
&
Volume 2: Crossroads
by
Cullen Bunn
(author) and Brian Hurtt (artist)
WHAT I'M READING NOW: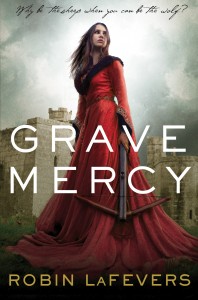 WHAT I PLAN TO READ THIS WEEK: