I'm going to give myself a little bit of a pass this week because I was busy using a bit more brain power than I'm accustomed to. (In case you're wondering, I'm the new editor of my women's club newsletter and I was working on my first issue. I get hyper-focused on details when I'm in editing mode and I lost all ability to do anything else!) But I'm fairly happy with the variety of books I read. As always, I have the library to thank for that; I read
The Baby Tree
,
Firebird
, and
Have You Heard the Nesting Bird?
while browsing the Mock Caldecott table at the Arlington Central Library.
My favorite book this week, by far, is
Alan Bradley
's newest Flavia de Luce mystery,
As Chimney Sweepers Come to Dust
. This is the seventh book in the series (plus one short story) and I eagerly await each installment. They aren't written as YA but I think there's appeal for younger readers because the main character, Flavia, is eleven years old. Yes, she's obsessed with poisons, and murders and dead bodies don't bother her, but other than that there's not a whole lot that's objectionable in the series. For a guy in his 70s (according to Wikipedia), Bradley has a great grasp on the psyche of a young girl, albeit an odd young girl, a girl nonetheless.
[To rehash the concept :: post what you read last week, what you're reading now, and what you plan to read this week. If you have a review of the book(s), great! If you have a picture of the book(s), wonderful! If you have a book giveaway, fantastic! If you just list the title(s) of the book(s), not a problem! Make it as simple or as complex as you need it to be. At least, that's the message I got. This version of the meme is hosted by Jen and Kellee of
Teach Mentor Text
, which, in turn, was inspired by Sheila over at
Book Journey
, who hosts the original
It's Monday! What Are You Reading?
]
WHAT I READ LAST WEEK: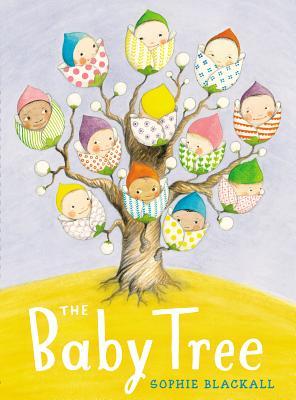 I won
a personalized mini-print from Sophie Blackall last year. Cute, huh?
As Chimney Sweepers Come to Dust: A Flavia de Luce Mystery
by
Alan Bradley
"It's Flavia," I told him. "The first syllable rhymes with 'brave' and 'grave.' --> Wait! What?! I've been saying her name wrong for five years??
WHAT I'M READING NOW:
Neighborhood Sharks: Hunting with the Great Whites of California's Farallon Islands
by
Katherine Roy
WHAT I PLAN TO READ THIS WEEK: