Happy New (Reading) Year!
[To rehash the concept :: post what you read last week, what you're reading now, and what you plan to read this week. If you have a review of the book(s), great! If you have a picture of the book(s), wonderful! If you have a book giveaway, fantastic! If you just list the title(s) of the book(s), not a problem! Make it as simple or as complex as you need it to be. At least, that's the message I got. This version of the meme is hosted by Jen and Kellee of
Teach Mentor Text
, which, in turn, was inspired by Sheila over at
Book Journey
, who hosts the original
It's Monday! What Are You Reading?
]
WHAT I READ LAST WEEK:
The Children of the King by Sonya Hartnett
This is the first Sonya Hartnett book I've read and I loved her beautiful writing. Not that children can't appreciate or understand gorgeously composed sentences, but there were several instances when I thought Hartnett was writing more for an adult audience. One paragraph made me laugh out loud, and I wondered if it would've gone over the heads of younger readers (the intended audience is 10 and up):
[...] this was that adults and children would dine together, rather than at separate sittings. The arrangement was easier for the depleted domestic staff, but it also suited Peregrine. He could think of nothing worse than supping with his sister-in-law, just he and she. He wouldn't have been surprised to know that Heloise felt the same way. They had things in common, as smart cynical people always do, but one of the things common to them was an awkwardness around each other. Welcome, then, was the company of the children, whose chatter filled the spaces which would otherwise yawn over the dining room.
I was particularly taken with the entire chapter "On the Subject of Bravery." I wish I could include it here in its entirety; I think it encapsulates the book quite well by touching on familial relationships, a child's feeling about their place in the world, what conversations and thoughts must've been like during WWII, and of course, what it means to be brave.
What a lovely collection of poems enhanced by Sweet's distinctive art. Admittedly, I'm not much of a poetry person, mostly because I'm an incredibly literal person who had real difficulty "analyzing" poetry in school. I think those academic experiences scared me away from poetry and I have it in my mind that I just don't get it. But Janeczko's selections of short poems -- organized by season -- are accessible and would make a wonderful introduction to poetry for young readers. The poems can be read literally; the art marveled at and observations made; and then, if readers are up for it, the poem can be re-read to see if there are other meanings hidden in the words. I also enjoyed that there's a nice mix of nature-related seasonal poems as well as urban-themed poetry. Some of my favorite poems from the book are:
"Window." by Carl Sandburg
"Subway Rush Hour." by Langston Hughes
"A Happy Meeting." by Joyce Sidman
"Tall City." by Susan Nichols Pulsifer
"Dust of Snow." by Robert Frost
I guess it turns out I like poetry! A book that makes me realize that is a powerful thing, indeed.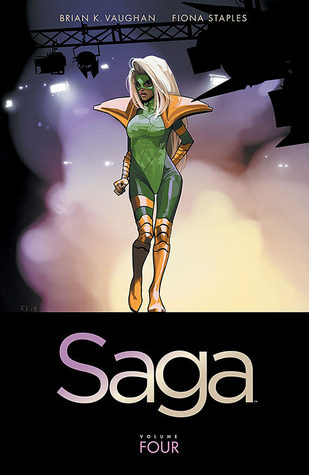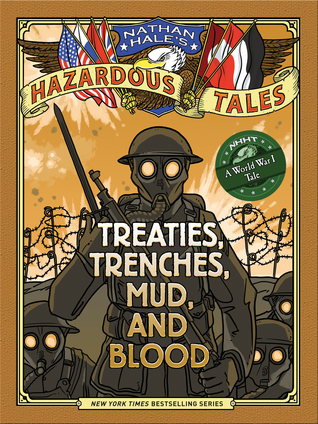 WHAT I'M READING NOW:
Runaways, Volume 1: Pride & Joy written by Brian K. Vaughan, illustrated by Adrian Alphona
WHAT I PLAN TO READ THIS WEEK:
As Chimney Sweepers Come to Dust: A Flavia de Luce Mystery
by
Alan Bradley