Ack! Year-end reading is getting off to a bad start! I spent Thanksgiving week back in California and only managed to finish one book (Amy Poehler's
Yes Please
). The second I got home, I dove head-first into running the book fair at my daughter's school. Ironically, I was surrounded by books for 30+ hours during those three days and I managed to read
zero
books! It took me a week to get back into reading. I was hoping to read 450 books by the end of the year but I'm not sure I'm going to meet that goal. But I will try!
[To rehash the concept :: post what you read last week, what you're reading now, and what you plan to read this week. If you have a review of the book(s), great! If you have a picture of the book(s), wonderful! If you have a book giveaway, fantastic! If you just list the title(s) of the book(s), not a problem! Make it as simple or as complex as you need it to be. At least, that's the message I got. This version of the meme is hosted by Jen and Kellee of
Teach Mentor Text
, which, in turn, was inspired by Sheila over at
Book Journey
, who hosts the original
It's Monday! What Are You Reading?
]
WHAT I READ LAST WEEK:
Chimpanzee Children of Gombe
by
Jane Goodall
, photography by Michael Neugebauer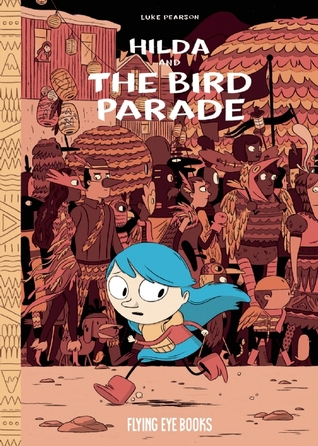 WHAT I'M READING NOW:
WHAT I PLAN TO READ THIS WEEK:
Inside Charlie's Chocolate Factory: The Complete Story of Willy Wonka, the Golden Ticket, and Roald Dahl's Most Famous Creation
by
Lucy Mangan